Race Group took part in Satellite Russia.
22 April 2015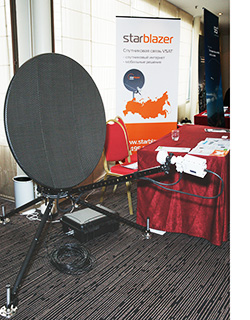 Specialists of the Race Group of companies took part in the second international conference Satellite Russia 2015.
The SNARK-100 satellite mobile station was presented at the exhibition, which once again attracted the attention of the conference visitors. The company's specialists also took part in a round table devoted to the formation of the mass market of satellite broadband, the satellite broadband system on mobile objects, technical support and logistics, the specifics of pricing and marketing of retail satellite broadband services.