GC "Race" took part in the exhibition "SVYAZ-2016".
16 May 2016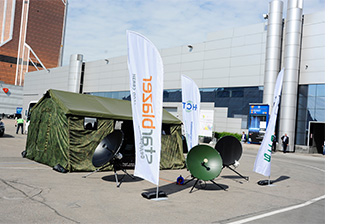 The Race Group of companies, consisting of Race-Communication LLC, Starblizer LLC and NST LLC, showed their achievements at the SVYAZ-2016 exhibition, which was held at the Expocenter from May 10 to May 13, 2016.
At the stand of the Race Group, the following were presented: portable and wearable satellite communication stations of the SNARK family, which aroused great interest of the audience; services for the provision of satellite broadband from Starblizer; solutions for satellite communications on ships and cars. The visitors of the exhibition particularly noted the quality and high-tech equipment produced by the Race Group of Companies.
Thanks to everyone who came!