GC "Race" became the sponsor of the VIII VSAT Championship!
05 June 2015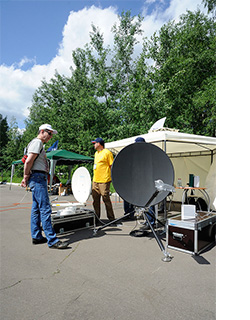 Race Communications sponsored the VIII VSAT Championship, which was held on the territory of the Bear Lakes Space Communications Center, located in the village of Long Ledovo in the Moscow region.
VSAT Championship on high-speed installation of satellite equipment traditionally brought together representatives of the satellite industry, as well as installers and subscribers. Teams of participants arrived from different parts of the country, and a team from Ukraine became a new participant.
We thank all the participants and organizers of the event!