Russian Russian Language portal successfully hosted the First International Scientific and Practical Internet Conference "Russian Language" with the technical support of Race IT.@Literature@Culture: actual problems of studying and teaching in Russia and a
09 December 2009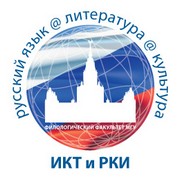 Russian Russian for All International Scientific and Practical Internet Conference "Russian Language" was held on November 23 – December 7, 2009 on the portal "Russian Language for All".@Literature@Culture: actual problems of studying and teaching in Russia and abroad", organized by the Faculty of Philology of Lomonosov Moscow State University with the assistance of the Russian Society of Teachers of Russian Language and Literature. Information support of the Conference was provided by ANO "ICC "Business Thesaurus", technical support - OOO "Race Information Technologies".
The Program Committee selected and published 239 reports on the Conference website, 215 scientists from 31 countries (Russia, Austria, Armenia, Belarus, Bulgaria, Hungary, Vietnam, Germany, Georgia, Denmark, Israel, India, Indonesia, Iran, Spain, Italy, China, Kazakhstan, Canada, Latvia, Lithuania, Moldova, Mongolia, Poland, USA, Tanzania, Ukraine, Finland, Croatia, Czech Republic, Estonia).
12 sections actively conducted their work at the conference. During the two master classes, video presentations of electronic textbooks and manuals were held, the experience of teachers of Russian as a non-native and as a foreign language of Russian and foreign schools and universities was discussed. 6 projects were submitted to the contest of creative works, two of which were recognized as winners.
As part of the online conference, a video teleconference was broadcast between the participants of the round table "Russian as a native, second and foreign language: the dynamics of the situation in the region and the relevance of creating new textbooks".