Satellite Internet at the conference "Communication in the Russian North".
03 September 2013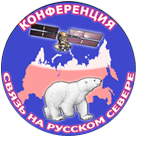 Race Communications specialists took part in the conference "Communication in the Russian North", which took place on August 28-29, 2013 in Moscow. The conference was attended by representatives of ministries and departments, regional administrations, operators of public communication networks, departmental and corporate networks, developers and suppliers of telecommunications equipment.
The conference participants discussed the experience of implementing projects for the provision of communication services in the northern latitudes, including the dynamics of the development of satellite communications, the features of the construction and operation of equipment in the Far North, promising solutions on the basis of which it is proposed to build and develop information and telecommunications infrastructure.
The StarBlazer Tandem satellite Internet, a solution with a low cost and sufficient energy reserve in the conditions of the Far North, aroused great interest among the conference participants.