Mobile satellite terminal Snark-100N in Chykotka expedition.
10 March 2020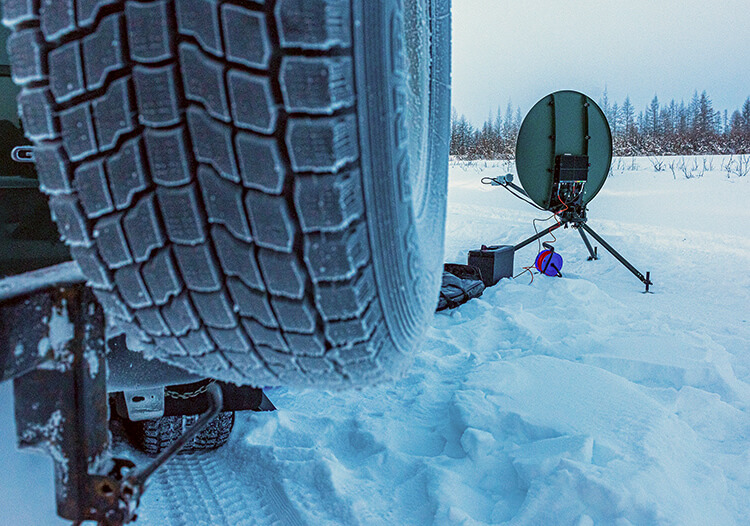 According to the already established tradition, the RACE Group of companies became a partner of the high-latitude automobile expedition "Attraction of the Arctic-2020". The expedition passed through the territory of Yakutia and Chukotka.
To work along the entire length of the route, RACE Group provided the expedition with a mobile satellite communication station SNARK-100N, and the satellite Internet operator StarBlazer provided broadband Internet access via the Express-AM5 geostationary communication satellite. According to the participants of the expedition, the frosts at night exceeded-50C. The satellite station worked successfully under these conditions. The expedition contacted us daily, and the participants posted on Instagram and Facebook.